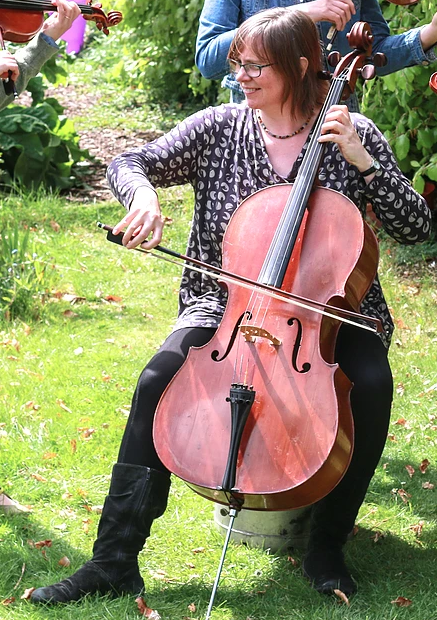 Abby Wollston's rich experiences of classical, early and contemporary music at the Leicestershire School of Music inspired her enduring musical interests as a cellist.
She studied at the Royal College of Music and Cambridge University and then chose to focus on the early cello, studying with Anthony Pleeth and Angela East. She went on to perform, tour and record as a baroque cellist and bass violin player with groups such as the King's Consort and English National Opera. She co-founded the 'Private Music', a chamber ensemble that won the International Early Music Competition in 1999.
She began training as a music therapist in 2006 and this led to an ongoing exploration of multi-media improvisation. She plays with London-based 'le Collectif International des Improvisateurs' and has also collaborated with experimental film-makers such as Anna Cady. In July 2017 she travelled with Le Collectif to perform in South Korea in collaboration with video artists and MARO, a Korean folk ensemble.
She is a committed music therapist, cellist and teacher working in Cambridgeshire and Suffolk.