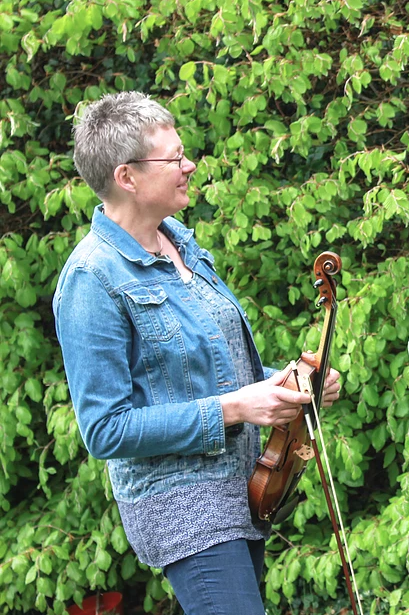 Julia Black was born in Amersham and studied violin with Maria Lidka, Kenneth Piper and John Ludlow at the Royal College of Music, and baroque violin with Catherine Mackintosh.
After a period working at the Royal Academy of Music for the Central London Diocese, she moved to the Koninklijke Conservatorium in the Hague, to continue her historical performance practice studies on early violin and viola with Lucy van Dael, Sigiswald Kuijken and others.
She has performed, broadcast and made recordings with a variety of ensembles here and in Europe including the Gabrieli Consort and Players, the Early Opera Company, the Hanover Band, Collegium Musicum 90, St James's Baroque, and La Nuova Musica; she is a principal player for the Hanover Band, Mvsica Donvm Dei, CollectIvel and other chamber music ensembles.
Now living in Biggleswade, she combines her performing life with teaching and community music work, and is active locally as a performer on piano and double bass. She also gives masterclasses and lecture recitals on period performance, the history of string instruments, and the electric violin. When not on stage, she can be found on her allotment or making wine…